Through Children's Eyes, Inc. began as a volunteer outreach program for gifted and talented children in Los Angeles area schools in 1982. It was incorporated as a nonprofit, tax exempt (501 ( c ) (3) in 1984. Winifred Meiser is the founder and executive director. For a profile on Mrs. Meiser take a look at her profile on the Vista Art Foundation Website.
Through Children's Eye's In The Spotlight
Through Children's Eye's has been featured in articles published in Shutterbug and Photographic magazines, numerous newspapers, including the Los Angeles Times, and televised news coverage of exhibitions at the Children's museum and other sites. News articles about the children's photography and writings and musical performances, including a special project during the 1984 Los Angeles Olympics, generated numerous requests for programs throughout the country.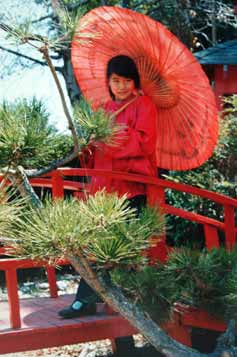 Sponsorship
The photographic industry, both local and national, has been generous in providing equipment, developing, printing, and enlargements to conduct the programs.
Fuji Photo Film USA, Vivitar and Nikon provided cameras and film, while a network of community businesses, nonprofit organizations, and individuals provided additional support to conduct programs and present the exhibitions.
E Machines provided cameras and computers for our first on-line program and internet exhibition with the YMCA in three cities.
Wal Mart Photo labs provided developing, printing, and enlargements for local programs. Innumerable small businesses host site visits and donate any thing from invitation printing to refreshments for the exhibitions.
Not everything donated and used in the program costs money. Materials to mount the photography are usually pieces of scrap mat board that are saved for the program by local framing shops. These scraps are a wonderful selection of colors and sizes for the photos and exhibit signage - and recycling in this manner saves space in the landfill.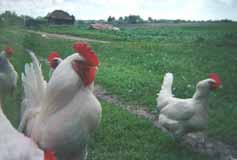 Participating Organizations
National and community groups such as the YMCA, Boys and Girls Clubs, elementary schools and home schooling groups, and family social service groups have participated in the program.
Volunteering Instructors
Volunteer Photography Instructors come from every walk of life - from professional news journalists to serious amateur photographers, to college students, but they all have one thing in common. They love sharing their knowledge and skills with the children. And they never lose sight of the fact that our goal is not about getting great photos (although that frequently happens ) but to use photography as an educational tool.